Combine text and graphics into a single PDF file
PDF documents, eBooks, electronic brochures, forms, and the like may consist of a large number of pages and contain various type of data, such as text, tables, images, etc. With ReaSoft PDF Printer, creating a multipage PDF document that combines rich media content is very easy, and requires just minimal effort.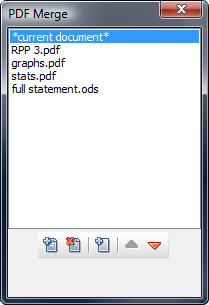 Create PDF documents from any printable files

Combine text and graphics files into a single PDF

Control your PDF documents security

Customize PDF files

Download ReaSoft PDF Printer trial!
Please refer to our
support section
for description on all available support options and our contact information.