Welcome to get to know more about ReaSoft!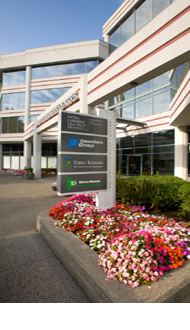 Founded in 1999, ReaSoft Development is a IT company specializing in producing highly efficient, well-made and user-friendly software to meet the needs of both business professionals and amateur home users.
Although we are constantly working on new projects, and are always open to new solutions, our main focus is on providing comprehensive software that addresses network security management and data backup.
We enjoy interacting with our customers, and strive to provide the best and the most supportive customer service and technical assistance.
We value feeling that we help people do their jobs better, and being ourselves a team of dedicated IT specialists, never stop working on enhancements to all our products.
We are also proud to have created a number of award-winning programs that help digital graphics professionals and enthusiasts handle
batch image editing
and conversion from/to various graphics file formats, as well as simplify creating PDF documents, protecting copyrights on digital images, etc.
Our clients:
Our approach is to bring together simplicity, high quality and reliability. We believe that the best software should be professional, yet intuitive, and, perhaps, that's why we have our customers. Some of our very well known clients we are most proud to list here:
Microsoft
Universal Music
Motorola
The Walt Disney Company
Puma
Siemens
HP
DWI
American Pacific
Procter & Gamble
Palm, Inc.

Bentley International Group, Inc.
NEC TOSHIBA Space Systems, Ltd.
National Geographic Society
Intel
Philips Engineering Ltd
Cisco Systems Inc
Petroleum Products Corp.
dmg world media
Continental Hotels S.A
IBM
Warner Music Group
We take into account all suggestions, comments, ideas and feedbacks we receive, and this is what helps us to improve our products and keep pace with the rapidly developing information technologies. If you have any questions, suggestions or comments, feel free to
contact us
.